3 ways how technology can save money for your small business
The COVID-19 pandemic has arguably been a catalyst for digital adoption across the UK, presenting a great opportunity for businesses to utilise technology to increase revenues, or cut back on costs.
For example, many consumers increasingly went "digital", as they were working, educating, and shopping from home. This was reflected in e-commerce, where UK shopping sales rose by 48% to nearly £113 billion in 2020. As much of the hospitality industry was forced to close, food and drink retailers' online stores saw the largest increase in sales, increasing by 82% compared to 2019 figures.
As a result of new behaviours, many UK businesses have had to adapt to new digital technologies to maintain themselves across the pandemic. For example, a London School of Economics 2020 survey involving 367 UK businesses reveals that over 60% have adopted new technologies since the pandemic, and 33% have invested in new digital capabilities. In particular, the resilience offered by digital technologies has proven invaluable for many SMEs to enable them to adapt to the impacts of COVID-19.
The accelerated adoption of various technologies has also presented a great opportunity for tech start-ups. For example, data from the Office for National Statistics illustrates that the number of new businesses in the UK in the first quarter of 2021 was 14% higher than Q1 2020. Of this, the number of which were in the Information and Communication industry more than doubled from 4,055 in Q4 2020 to 8,400 in Q1 2021.
Therefore, it is worth looking into the emerging technologies following the pandemic, and how these may continue to make tangible differences for your SME.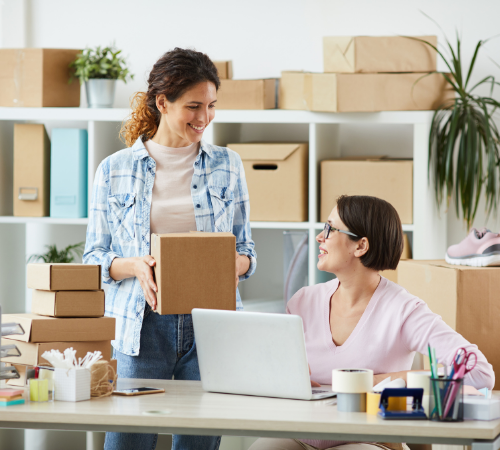 How can technology save money for a small business?
There are many benefits to utilising different technologies within your small business. Whether you're interested in improving efficiency, nurturing employee relationships, or cutting costs, read on to discover 3 different technologies that can help save money for your SME.
1. Improve face-to-face communication in your small business with video-conferencing software
Over the coronavirus pandemic much of the UK workforce were encouraged to restrict travel and work from home where possible. To some businesses, remote working may have already been the norm, but many other large and small businesses had to now rethink their normal ways of working. For example, in April 2020, 46.6% of people in employment did some work at home, where 86% of these did so as a result of the COVID-19 pandemic.
Therefore, as teams became geographically separated, having the right communication software and apps in place became increasingly important. In particular, video-conferencing is a powerful tool for maintaining face-to-face communication.
What is video-conferencing?
Video-conferencing is a type of online meeting where two or more people engage in a live audio-visual call.
There are many video-conferencing and communication apps and software with different features that can benefit your business. For example, Zoom may be ideal if your SME is looking for a feature-packed free option with plenty of options to upgrade in the future, whereas Google Hangouts might be better for businesses looking for quick, convenient smaller meetings.
For more information on choosing the right video-conferencing app for your business, read our guide here.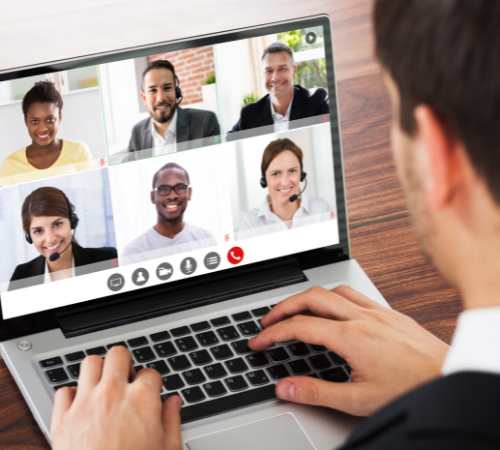 What are the benefits of video-conferencing technology for a small business?
The benefits of using video-conferencing software within a small business over the pandemic is clear. However, utilising video-conferencing software even after the pandemic can continue to make cost-savings for your SME.
One way that video-conferencing can save money for your SME is through efficiency. It can take time for employees to get to a meeting, especially if they are travelling from a different location. Eliminating travel or waiting time means that your teams can be more productive with their time. For example, an Oliver Wyman survey reveals that 62% of 6,900 surveyed said they would use video-conferencing more after the pandemic because it was as effective as meeting in person and saved time.
As well as this, remote working has a positive impact on focus, where a survey of 2000 British professionals revealed that 55% of respondents felt that they concentrate better at home compared to in the office. And although some may feel that communication and collaboration is more effective in an office environment, or remote workers are 'lazier', there are often deeper root causes, including a lack of connection. The right video-conferencing app can help bridge this gap.
Similarly, embracing video-conferencing could potentially even save your business money on renting meeting spaces or accommodation for travelling employees. For example, communicating via video can allow your business to communicate with teams and clients regularly, whilst perhaps limiting travel to important meetings. In fact, the Oliver Wyman Travel Sentiment Survey illustrates that 43% of the over 2500 business travellers that were questioned said they expect to travel less for business even after the pandemic.
This also has the added environmental benefit of saving on travel-related emissions. For example, a British clean air campaign reports that maintaining remote working after the UK lockdown could cut two airports' worth of emissions and eliminate 11.3 billion miles of commutes.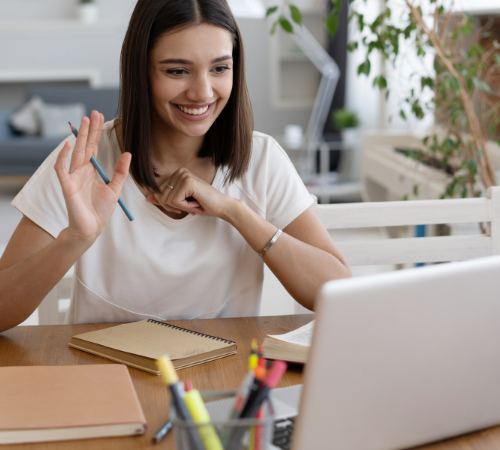 How video-conferencing technology can help save money for your small business:
Reduces time wasted waiting for and scheduling meetings.
Increases employee productivity and focus.
Save on accommodation and rent expenses.
Cut travel-related costs, as well as emissions.
2. Encourage collaboration in your small business with cloud-based technology
Similarly, the pandemic has acted as a catalyst for the adoption of cloud computing.
For example, according to a study by Centrify, 51% of surveyed UK business leaders say their shift to cloud computing has saved their company from failing during the Covid-19 crisis, and 60% are planning to increase and continue their use of cloud-based IT even after the pandemic.
What is cloud-based technology?
A cloud-based application is an internet-based software that processes or stores data online.
Cloud-based technology makes it possible for people to work on the same documents from different places, as some of the processing and storage takes place on the internet, referred to as "the cloud".
There are many different types of cloud-based apps that can bring different benefits to your business depending on your requirements.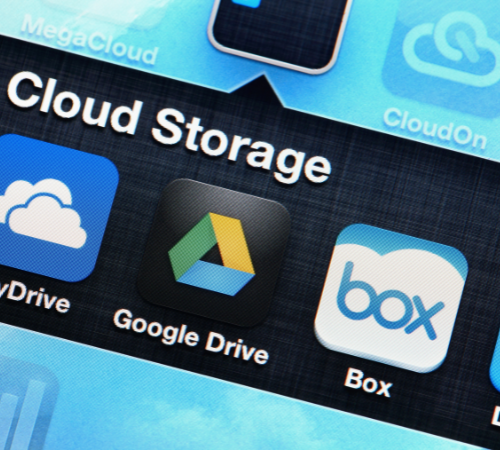 What are the benefits of cloud-based technology for a small business?
One key benefit of cloud-based technology is facilitating online collaboration. For example, Slack keeps all messaging and files in one place, allowing businesses to effectively divide work amongst their teams, even when not able to meet face-to-face. Similarly, Microsoft Office 365 has an integrated chat, video, and phone call features to make it easier for teams connect.
Cloud-based project management tools can help team productivity. For example, Trello and KanbanFlow contain a digital board that can help organise tasks, which then makes it easier for team members to follow up on.
Apps such as Google Drive or Dropbox are also a great way to save money on storage costs as your company won't need to invest in facilities to manage and store data. An added bonus to this is that files can easily be shared with other users too.
Cloud-based software can also help reduce your business' carbon footprint without a significant expense. For example, the power used by in-house data centres is higher than virtual services. As well as this, it helps reduce paper waste.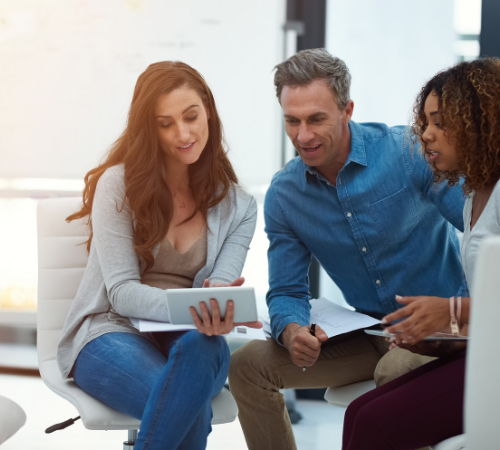 How cloud-based technology can help save money for your small business:
No up-front investment in hardware.
Lower infrastructure and IT costs associated with cloud applications.
Easier to scale a cloud application up or down in response to your business demand, as it is not tied to physical on-site resources.
Reduced energy consumption.
Reduced security costs.
Increased productivity and communication within teams.
3. Save on business utility costs with smart metering technology
With 61% of small business owners having serious financial concerns at some stage of the pandemic, it's pivotal to look for places to trim back costs.
One key area for small businesses is utilities. For example, the average electricity prices in the non-domestic sector has increased 2.7% in Q1 2021 compared to the previous year.
Therefore, installing smart metering technology can be a great way for SMEs to save on their energy costs, as well as do their part for the environment.
What is a smart meter?
A smart meter is the next generation of gas and electricity meter.
Smart meters show a digital meter reading and use a secure data network to automatically send meter readings to your energy supplier, meaning that your business will be able to measure how much gas and electricity it has been using in near real-time.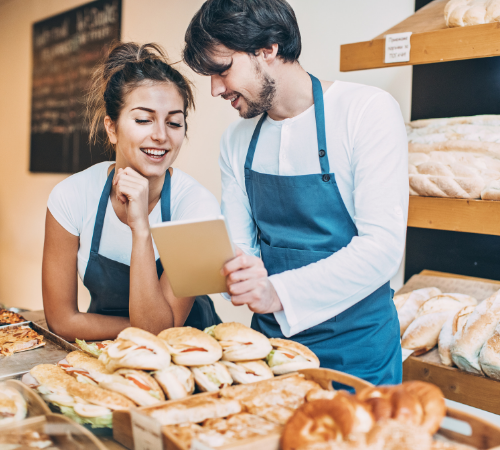 What are the benefits of installing a smart meter for a small business?
There are many benefits of smart metering technology for your business, and these benefits can also translate into tangible differences for your SME.
One way that smart metering technology can save money for your business is through greater accuracy. Smart meters continually send data about your energy usage to your business energy provider. This means that estimated bills are eliminated, and you will no longer have to base your monthly overheads on estimates.
As well as this, the near real-time energy monitoring means that you can track your business' energy usage much more accurately, with no extra effort on your behalf. This feature makes it easier to make behavioural and operational adjustments within your business that could reduce your energy usage (and costs). For example, installing timers and sensors for lighting is an excellent low-cost solution that could save money for your SME – occupancy sensors alone could cut energy use from lighting by 30%. Not only can this save your business money, but it can help reduce your company's carbon footprint too.
To make the most of the above smart metering benefits, your business could also use an energy usage app in conjunction with a smart meter. For example, energy usage apps have easy-to-read graphs illustrating your businesses energy usage by each meter point. This means monitoring energy consumption and implementing energy saving methods will be much simpler.
As well as this, energy usage apps alongside smart metering technology can help save time. An energy app makes everything you need to manage your business' energy available in one place – whether that's viewing your energy usage, making a payment, or setting up alerts, everything is accessible in just a few clicks. This means you can save time to focus on you and your business.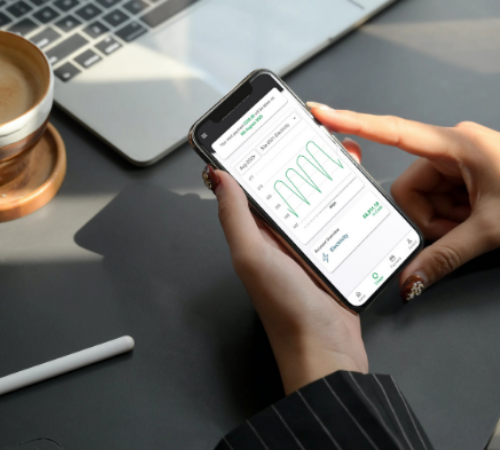 How smart metering technology can help save money for your small business:
Eliminates estimated billing.
Budget more effectively with more accurate data.
Helps you implement energy-saving methods that can cut costs for your business.
Use in conjunction with an energy app for hassle-free account management, saving time for your business.
Customer-focused digital solutions
At Valda Energy, we understand the importance of using technology to deliver cutting-edge digital systems that benefit our customers.
Whether that's through our user-friendly app, the latest smart metering technology, or introducing an entirely new type of business tariff, you can rely on us to put our customers first. In fact, you can read more about how we use our cloud-based technology to still put our customers first even through a pandemic.
If you would like to find out more, give our friendly team a call on 0330 124 2023 or get a quote here.