Working in a small business means you often need to juggle multiple tasks and roles, from managing finances to project planning. Apps are more prevalent than ever in the workplace, and they can be valuable tools for SMEs who need a helping hand – allowing them to automate manual tasks, organise workloads, and streamline processes.
We'll run through four key areas where business apps can make tangible differences for SMEs. There is a huge selection of apps out there – and every business is different. The specific app that works best for your business may depend on price and other factors. We've narrowed it down to a shortlist of three popular and well-reviewed apps at the end of each section that may be worth a try.
Collaborative apps
Cloud-based apps allow people to work on the same documents from different places. This can be especially handy when people in busy teams want to leave comments or feedback on the go instead of having to meet in-person. Tools such as G Suite or Microsoft's Office 365 allow people to share files and organise ideas. Teams can work collaboratively on documents, spreadsheets, or presentations, saving time on sending documents back and forth.
Apps such as Dropbox allow plenty of space for cloud-based storage, giving employees an easy way to navigate files and folders. Storing documents in the cloud saves on the cost and hassle of maintaining paper storage methods and on-site servers. These tools are perfect for giving teams full visibility and keeping everybody on the same page.
Highlighted collaborative apps:
G Suite
Microsoft Office 365
Dropbox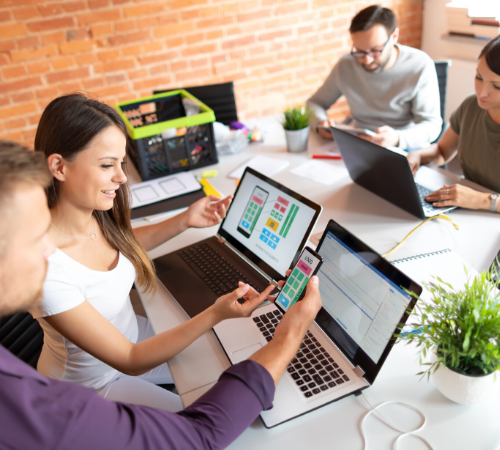 Communication apps
Good communication is always important in business. When people are busy, on the move, or working on multiple projects at once, important details can get lost over phone calls and emails. Apps can be used to separate and streamline comms, meaning the right people get access to the right information. You can create communication channels, group chats, or online meetings for specific teams. This means people have full visibility over their team's comms and aren't swamped with information that they don't need to see.
Specialised communications apps can ease confusion, giving people faster access to the info they need compared to long email chains or phone calls. The likes of Slack and Skype for Business can be used for voice calls, video conferences, and instant messaging across a whole business. They work on multiple devices and platforms, so people can access their team's channels from anywhere.
Highlighted communication apps: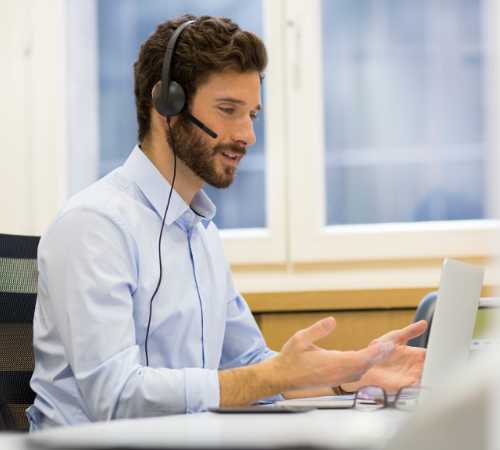 Finance apps
Managing a business's finances can be complex. Thankfully, there are apps available to SMEs that can help with invoicing, expenses, payroll, and more. Automated calculations make paying tax far easier than searching through paper receipts – and reduce the risk of making potentially costly mistakes. With one of the below finance apps, there's no need to be an accounting expert.
Financial apps can link with other apps to draw expense receipts in and keep track of them. You can use them to send invoices and track their payments. They can also provide real-time reporting into the financial health of your linked business accounts. Apps such as QuickBooks have tiered subscriptions, so you can choose a subscription that fits the size and needs of your business.
Highlighted finance apps: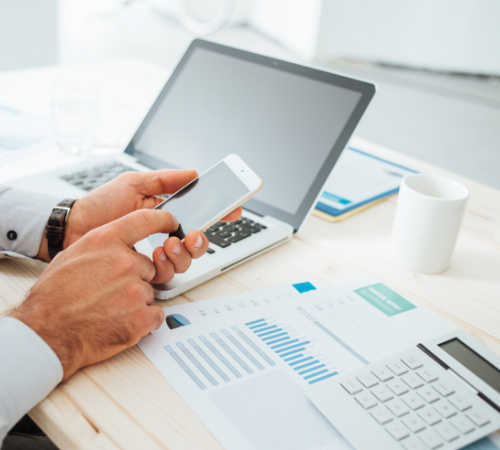 Productivity apps
It can be hard to stay on top of all the details when you're managing multiple areas of a business. Productivity and organisation apps can help keep everything in one place. Combining communications, task lists, user dashboards, and project progress trackers in one location gives visibility into which parts of a project are on track and which parts are falling behind.
For example, KanbanFlow arranges your projects into boards and columns that give a clear overview of progress into different areas of a project. Similarly, Trello contains cards that help to describe and organise different tasks, which are then easy for team members to comment on and follow up on. These apps can sync across devices and allow teams to collaborate and see project updates from any location. This visibility also makes it much easier for teammates to pick up tasks from one another.
Highlighted productivity apps: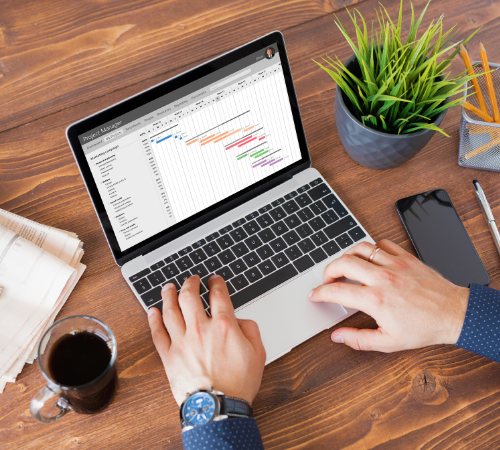 Other useful apps
Here are a few more of our favourite business apps that didn't fit into the other categories.
When you have a lot of apps and systems on the go, it can be easy to lose track of passwords. LastPass is able to keep track of multiple encrypted passwords, meaning employees can easily log into multiple applications from all of their devices. It also keeps the password information private, secure, and hidden.
Sometimes we have a great idea or remember something that needs to be done later, only to be distracted by the job at hand. Evernote offers a way to keep business notes in one location across multiple devices. It allows you to save images, text, and handwritten notes which can then be searched via an intuitive search function.
Some businesses fire off an email and never think of it again. They could be missing out on valuable strategic insights. Mailchimp is a great app for managing and building email lists, plus seeing how your email campaigns are performing once they've left your outbox. It allows you to send tailored messages and offers analytics and performance reports to see how best to optimise them.
Other highlighted business apps:
Evernote
LastPass
MailChimp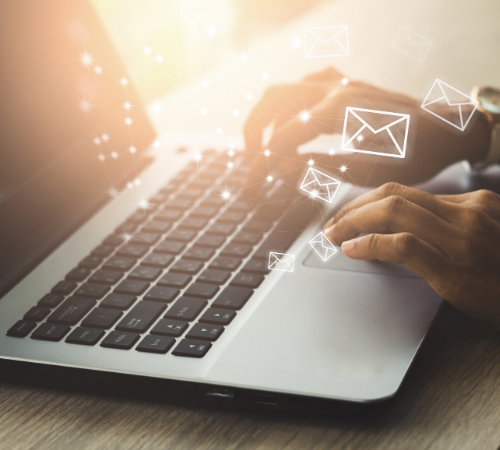 Valda Energy are proud to be a digitally-focused energy provider. We believe in using the latest technology to give our customers the most convenient service possible.
We create the best solutions for you and your team by combining our expert knowledge of business energy with technology. Trust us for user-friendly service and digital solutions that make things easier.