Five ways to green your business and save money
The business benefits of going green are clear. According to a 2018 report from the agency 18 Feet and Rising, 88% of UK SMEs value sustainability. But the same report shows that 41% of SMEs worry that greening their business is too costly to implement.
Fortunately, these fears are largely unfounded. There are many ways to make your organisation greener that can improve your brand image, reduce waste and boost the bottom line. Here are five actions you can take to green your business and save money:
Go paperless
One way to reduce the amount of waste your business produces is to switch from paper-based to digital processes. It has been estimated that the average office worker uses up to 45 sheets of paper per workday ­– and that half of this paper is considered waste. Moving from paper-based to electronic workflow systems will decrease the amount of paper your business uses. It is also an effective way to streamline files and keep the entire workforce on the same page.
For example, consider the impact that automating processes like bookkeeping and payroll can have on business. Automated processes can cut the costs of printing and (for payroll) postage by providing a digital alternative to paper-based systems. They can also help streamline workloads. Research suggests that 57% of office workers spend an hour a day looking for missing documents. Digital and automated systems can give employees easy access to all documentation and drive up productivity – which in itself will help any business save money over time.
At Valda Energy we are proud to prioritise paperless communications. Our paperless e-billing process reduces waste and streamlines workflow.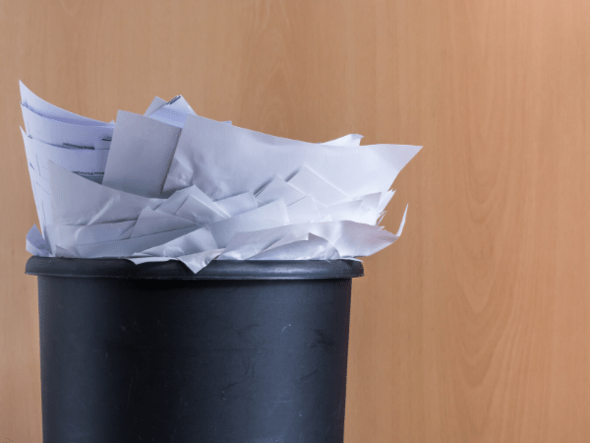 Recycle to save money and resources
During the busy workday, it can be easy to throw old papers and used plastics into the nearest rubbish bin without thinking. But it's just as easy to put in place an efficient in-office system for recycling. To ensure waste is reduced, install multiple recycling bins in the workspace and encourage (or even incentivise) proper recycling practices at work.
Effective recycling habits go beyond how day-to-day waste is dealt with. Businesses looking to go green may wish to consider recycling electronics, furniture and other workplace items at the end of their lifecycle. Purchasing second-hand or vintage items for your workspace can be another way to save money while greening business. When the time comes to replace electronics or office furniture, consider searching for used items online. Quality used furniture can often be found at lower prices on websites like Gumtree or for free on sites such as Freecycle.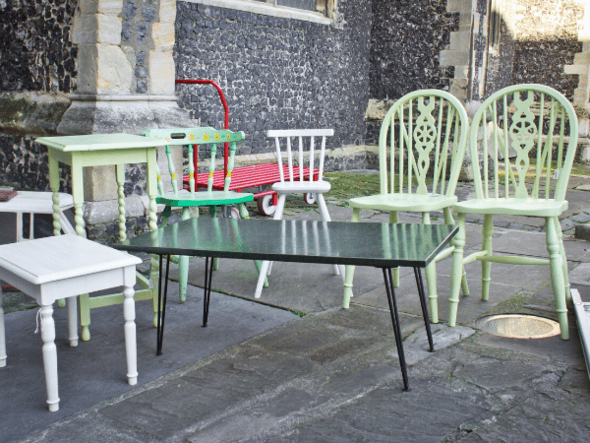 Switch off to reduce power consumption
According to the Carbon Trust, office equipment accounts for around 15% of all the electrical energy used in UK offices. This makes it an area where significant impact can be made to both energy consumption and costs.
PCs are an essential piece of office equipment for many SMEs (over 98% of whom report using the internet for business purposes), but work computers are often never shut down at the end of the workday. Leaving computers running 24/7 consumes energy unnecessarily and could drive up a business's electric bill.
Switching off (or hibernating) computers when they are not in use is a simple way to make your business greener and save money on your energy bill. To ensure inactive devices do power down, you could install motion sensors or timers that will automatically shut down computers when the workday is over.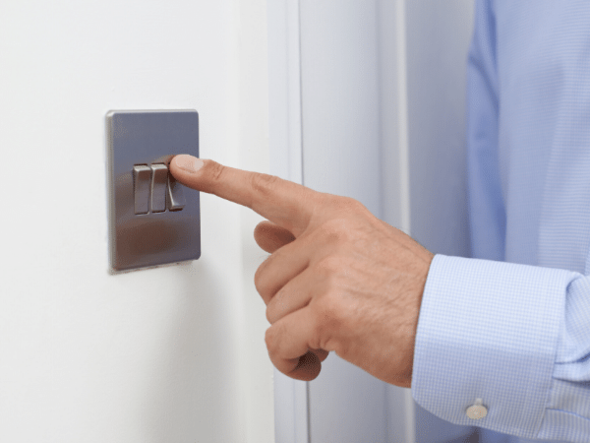 Change your light bulbs
Another way to lower your business's power consumption and save money is to switch traditional incandescent lights for lower energy bulbs such as light emitting diodes (LEDs) or compact fluorescent lamps (CFLs). These alternative options may come at a higher initial cost, but they are proven to use far less energy and can last up to 133 times longer than typical incandescent bulbs. This makes them a cost-effective and energy-efficient investment for your SME.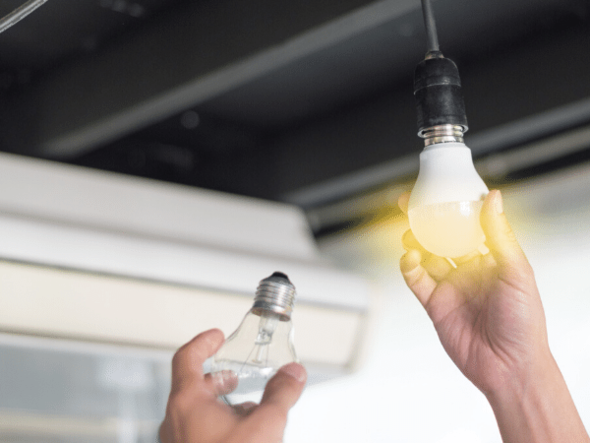 Cut corporate travel and transform transportation
Recent research from the Office of National Statistics has shown that the amount of greenhouse gas emissions (GHG) from road transport in the UK has increased by 6% between 1990 and 2017. GHG emissions from road transport made up around 20% of the UK's total emissions by 2017.
Although the impact on the environment is clear, modern business practices often include a lot of fuel-burning car travel. This includes everything from travelling for in-person meetings to the daily commute to the office, with 68% of workers reported to travel to work by car or van by the Department for Transport.
Businesses can cut travel by prioritising conference calls where possible. Reducing corporate travel can save the fuel burned from travelling and save business's money on petrol costs as well as employee expenses.
Business owners can also green their organisation by championing alternatives to single occupancy car travel. Encourage employees to cycle to and from work, commute on public transport or share journeys as part of a colleague carpool program. Aside from the environmental benefits, each of these options should also save employees some of the money they individually spend on commuting.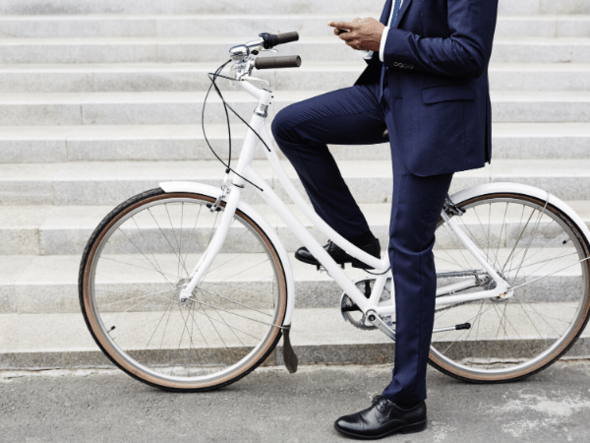 If you're interested on reading more, check out our next blog on four more ways to green your business and save money.