From technology to energy: how small businesses can save money
Saving money is likely a key priority for small businesses in these uncertain times. The COVID-19 crisis has had a large impact on UK businesses, and over the next year this may continue. For example, the latest Bank of England report illustrates that in the second quarter of 2020, UK business sales were reported to be around 30% lower than they would have been in absence of COVID. Although this has slowly improved going into 2021, sales are still expected to be 2% lower, and 5% of employees are estimated to still be furloughed, which will undoubtedly continue to impact business activity.
In particular, smaller companies are more likely to operate in sectors that have been most affected by the changes, including construction, arts, recreation, accommodation and food.
Therefore, finding places for your small business to trim costs has never been more important. Whether you want to cut expenditure, save time, reduce emissions, or have better peace of mind for the future, here we discuss 3 key areas where your small business can save money.
1. Reduce energy usage in the workplace
One of the simplest ways to make meaningful cost savings in your small business is through reducing energy consumption. For example, in many companies, a 20% cut in energy costs translates to the same bottom-line benefit as a 5% increase in sales. Although many small businesses may not have the spare time or resources to invest in a full energy management programme, there are many changes that can be made with little or no cost at all. In fact, low and no-cost actions can usually reduce energy costs by 10%.
Heating
Heating is typically the area with the highest energy consumption in non-domestic properties, accounting for around 40% of the total energy used in a business. This is often due to overheating (i.e. heating storage areas or corridors to the same extent as occupied areas) and heat loss. Therefore, there could be many cheap and easy opportunities in your business to save money on heating.
Thermostats
It goes without saying that the longer the heating is on for, and the higher the thermostat is set, the higher your business energy bills will be. Therefore, an energy-efficient approach towards thermostats and time controls can make a big difference to your business' expenditure. For example, turning your heating down by just two degrees could save £140 on a £1,000 business energy bill.
If you're an SME looking to save money with thermostats, make sure:
The heating only comes on when needed (i.e. you may have to adjust for bank holidays, holiday periods, clocks going forward/backwards, etc.).

T

hermostats are placed away from draughts, direct heating sources, and sunlight.

Radiators are free from obstructions and desks are not too close or too far away from them.

O

ffice heating is set to the recommended 19

-20

degrees.

T

emperatures

are set

lower in

areas where physical activity is higher (i.e. corridors, storerooms).

H

eating

is controlled

using seven-day timers so that it can be turned off or down during regular unoccupied periods (i.e. weekday or weekend hours).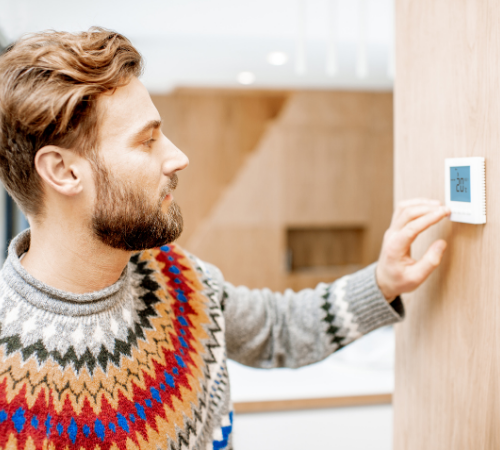 Doors and Windows
As well as controlling the temperature of your office with thermostats, it's also important that this heat isn't unnecessarily lost. By preventing cold air entering a building, your SME could potentially save up to 30% on heating costs. The main way to do this is through ensuring your building is well-insulated, particularly if you are based in an older building. However, there are also some quick wins that won't cost your SME a penny.
Low-cost ventilation solutions available for SMEs:
Make sure staff are aware if the cost of wasted heat.

Encourage staff to turn the thermostat down before opening doors/windows.

Fit draught strips and seal up windows and doors that

are no longer used.

Make sure doors are not propped open for convenience.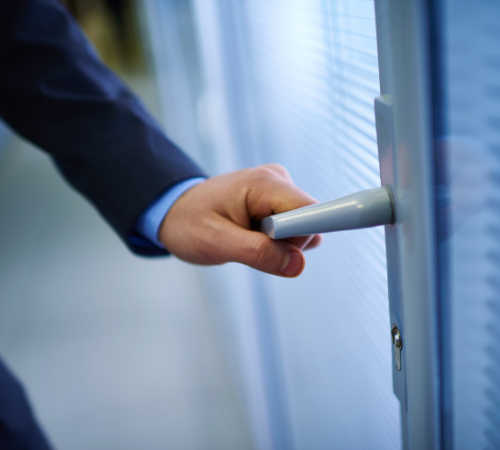 Lighting
Something as small as leaving a light on in a meeting room or storeroom can be an easy thing to go unnoticed. However, for most businesses, lighting is the second largest area for energy consumption, accounting for around 25% of total non-domestic energy usage in retail and offices. Whether it's switching off, maintaining lights, or utilising natural light, there are many low-cost solutions that will not only save your SME money, but also improve the working environment.
Things to consider to help your SME save on lighting costs:
Install Light Emitting Diodes (LEDs) where possible.

Make it a rule for a

ll l

ights are

turned off by those who are last to leave the building.

Label light switches and keep employees aware with posters

/stickers/etc.

Consider installing

timer switches to make sure lights are turned off outside working hours.

Consider using movement sensors in infrequently used areas such as storerooms, toilets, and corridors.
Keep windows,

skylights,

and light fittings clean.

Move any

objects

that are

blocking windows (i.e. filing cabinets).

Arrange the office so

that desks are near windows but without any glare.

Keep a

ll window blinds open during daylight hours as much as possible.
Office
and factory
equipment
As well as saving on heating and lighting, small businesses can also reduce their energy consumption by looking at how the equipment is used in the office, factory, warehouse, or even the kitchen.
Whether you're looking for simple and cheap behavioural changes, or a complete equipment re-vamp, there's several ways how you can save energy (and money) whilst maintaining the equipment you need for your business activities.
Tips for reducing equipment energy consumption in the office:
Activate energy saving mode/low power mode where possible on printers, copiers, and computers.

Consider

using

laptops instead of desktops where possible.

Switch off

equipment

during out of office hours (i.e.

nights and weekends

).

Turn off any monitors

or screens

when not being used (i.e. lunchtimes) and activate standby options.

Position equipment in areas that are naturally ventilated

.

Make use of the latest technologies.
Tips for reducing equipment energy consumption in the factory/warehouse:
Check for any wasteful

compressor

leak

s.

Encourage staff to switch off equipment when not in use (i.e. compressors

, machine tools, etc.)

Consider fitting higher efficiency motors

and Variable Speed Drives (VSDs).

Make sure doors to refrigerated areas are suitable to maintain temperature, and not left open

unnecessarily.

Replace any worn or damaged refrigeration seals.
Ensure equipment is well maintained

and regularly serviced.
Tips for reducing equipment energy consumption in the kitchen:
Switch off electrical items (i.e. kettle, microwave) at the plug at the end of the working day.

Make sure dishwashers are full before they are used

, and an energy-saving cycle used if available.

Encourage rounds of hot drinks to be made by employees at one time, or only boiling the kettle with the necessary amount of water.
Fridges and freezers are set to the recommended temperatures.
Consider buying more energy-efficient models.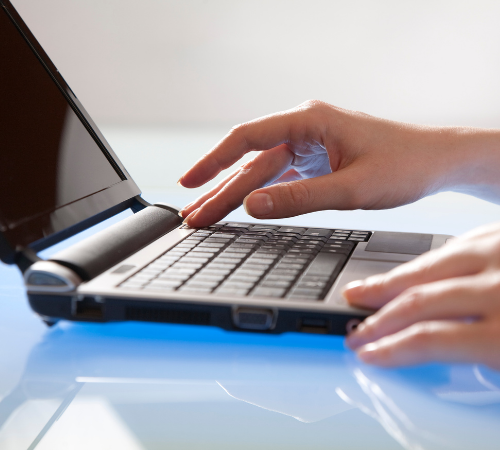 2. Embrace new technologies
Research has revealed that although 51% of SMEs want to do more regarding energy efficiency, it can be difficult in practice, with many small business owners citing the lack of time and money as the key barrier. However, technology is always being continuously developed and improved to help make this easier. Read on to find out about the different kinds of technology that can help your small business save money.
Smart meters
Although reducing energy consumption is a key way to save on your business energy bills, to make effective changes, you will also need a way to track your new energy usage patterns and measure the success of your changes. This is where smart meters can particularly benefit your business.
Smart meters are a great tool to help your small business cut overheads and improve efficiency. This is because smart meters automatically send accurate readings to your energy provider, meaning that you can see how much energy your business is using in near real-time.
Therefore, utilising smart meters means that you can test and tweak the changes to your heating, lighting, and equipment, to see what difference it makes to your overall usage and measure the success clearly with data.
As well as this, there are many other ways how smart meters can save money for your SME. So whether you are wanting to measure operational and behavioural changes, have more accurate information, or simply save time, it will be worth considering for your business. And – many energy companies offer free business smart meters, so you can reap these benefits at no extra cost for your business.
How your SME can get the most from a business smart meter:
Use your smart meter in conjunction with an energy-usage app

to better track energy usage patterns

(i.e. through easy to view graphs).

Use the usage data to measure and incentivise behavioural changes in your business to reduce consumption.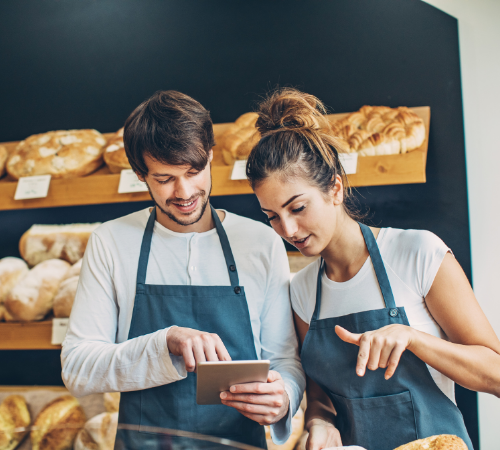 Energy usage apps
As mentioned, energy usage apps can help you decipher the information from your smart meter, which will ultimately help you to understand your business' energy usage better, as well as enable you to make more informed decisions on how to save money by using less energy.
For example, a key function of business energy apps is monitoring energy usage. Through syncing up with your business smart meter, you will be able to see simple graphs that display your business energy usage by each meter point on the app. Therefore, you will be able to fully analyse the usage patterns, trends, and spikes, and see when your business is using the most energy.
Not only is this another great tool to measure the success of your energy-consumption changes, but you could also use it to identify where to start with your energy-saving methods. For example, if energy usage is particularly high during non-operating hours, you may first want to consider if there is any equipment or lighting that is unnecessarily being left on.
As well as this, there's many other functions of energy usage apps that can help save your business time and money. So whether you're wanting to be in control of your payments, have 24/7 access to your data, or reduce the hassle of energy management, downloading an energy app could benefit your SME.
How your SME can get the most from an energy usage app:
Use the granular detail of smart meters to see what piece(s) of equipment are using the most energy, and experiment with different power/temperature settings, alter protocol for equipment usage, or try alternative pieces of tech.

Save time by using the supplier energy app as an all-in-one place for energy management (i.e. track usage, check balance, make payments, access payment history, download monthly statements, etc.).

Use the payment-via-app option (if available) to b

e in

full

control of

your business energy payments (i.e.

set up recurring payments, sync payment dates with your accounts

, etc.)

.

Keep on top of your energy management by setting up tailored alerts that are suitable for your

specific business

needs.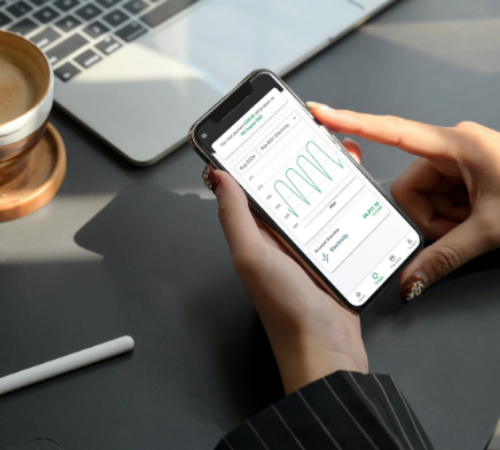 Day-to-day technologies
We've already discussed how smart meters and energy-usage apps can save your business money – but the growing use of other digital technology can translate to tangible differences for SMEs. Whether you're looking for things that will save time, save money, or help your business become more environmentally conscious, there's a huge selection of apps and technologies that small businesses can take advantage of. However, every business's needs are completely different and the specific technology that works best for your business model may not work well for another. Therefore, we have collected some important technologies you may wish to consider for your SME.
Examples of technology for everyday business activities that your SME can utilise:
Various

c

ollaborative, communication, finance, productivity

, and other business-focused apps

can streamline various processes and save time.

V

oice over internet protocol (VoIP)

services

can

cut down the cost associated with phone

calls.

Host

ing

data on the cloud

reduce

s

the need

for printing,

electricity-hungry

physical

servers

, and corporate travel.

Remote working and hot-desking can save costs on workspaces and

reduce the need to travel.

Make use of review websites to save time collecting reviews and save marketing costs.

Pa

perless

and digit

al

processes

can

reduce waste and streamline workflow

.

F

ree digital tools and social media

websites can

eliminate

pricey advertising costs.

F

ree trials or basic package software

trials can provide peace of mind

before investing large amounts of money.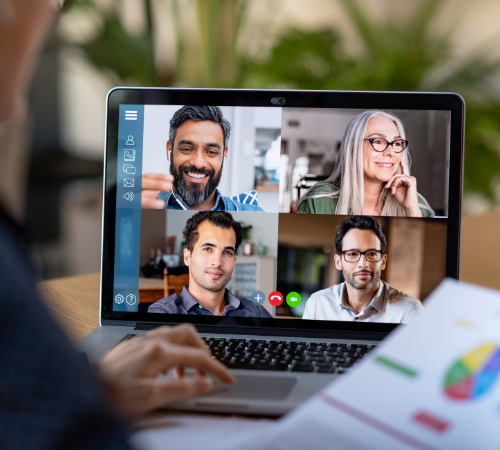 3. Save on your business energy contract
Whether it's through reducing energy consumption or embracing new technology, we have highlighted how you can adjust your behaviours and business processes to help your small business save time and cut down on costs. However, the easiest way to save money on your business energy bill could be to switch.
Knowing when to shop around
If you're a small business who has never compared business energy deals or switched before, or if your existing contract has come to an end but you continue to use energy from the same supplier, you're likely to be on the more expensive 'out of contract rates', also known as 'deemed rates'.
These rates are around 80% more expensive than the prices in a negotiated contract. So, if you're in this position, shopping around and comparing business energy suppliers, or negotiating a contract with your existing supplier, could lead to significant savings.
Even if you're not on out of contract or deemed rates, it could still be worth comparing business energy suppliers. For example, the Citizens Advice reports that small businesses will usually pay less on their energy contract when moving to a new supplier. Or – if you're happy with your supplier – you could contact your supplier directly to see if they have a cheaper tariff you could move to.
Things to consider in your business energy tariff
It may be worth remembering that although price is incredibly important, it is not the only consideration when choosing your business energy supplier. There are many other things to consider that will also help your business save.
Customer service
While it's always good to get a cost-effective deal, you don't want to receive a second-rate service as a result, as this could potentially create unnecessary hassle and waste your time – and often "time is money". For example, some companies may have long call hold times, difficult contact methods, or unsatisfying responses. Therefore, it may be worth considering checking review websites, such as Trustpilot, to assess the customer service aspect of the supplier. A quick, friendly, and helpful customer service team could make all the difference to your business.
Technology
As previously discussed, embracing technology is an important aspect to consider for reducing energy consumption and the hassle of energy management. Therefore, it may be important for your supplier to have technological options available to save your business both time and money. Checking for business smart metering, flexible payment options, an energy management app, and an online portal could be key considerations to fully reap these benefits.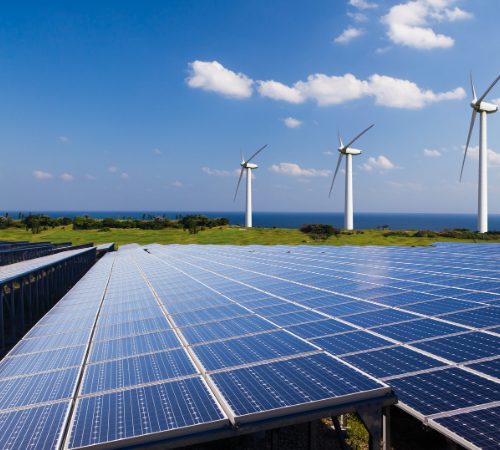 Our Valda SmartChoice tariff encompasses all of these great benefits, enabling business customers of all credit scores to have access to competitive prices, outstanding customer service, the latest smart meter technology, an app or portal, and options to pay how you want, when you want.
By switching to us, you can not only make your energy management simpler, but also start saving time and money on your business energy bills too.
Find out how much your business could save with our Valda SmartChoice tariff by getting a quote here.